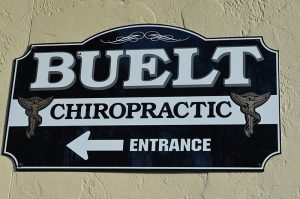 Here at Buelt Chiropractic, we value our patients. We acknowledge that going to a new place for the first time can be nerve racking. We want to do everything we can to eliminate any unnecessary stressors, which is why we include the option of printing and completing your forms at home. We think of our patients as part of our extended family, and we are excited to meet you!
Directions
Our office is located at 672 West Main Street, one block east of the intersection between Henderson and Main. We share drives with Knox Veterinary Clinic and our entrance is in the back of our building. Our location has been a chiropractic office since 1961.
Online Forms
We offer patient forms online so you can complete them in the convenience of your own home or office. Fax us your printed and completed forms or you may bring them during your visit.
New Patient Registration Form – Download and Print
If you do not have AdobeReader® installed on your computer, Click Here to download.
If you have any questions regarding your first visit, please don't hesitate to call us at (309) 343-5175.